Leader in Fall Protection. Gangways and Loading Racks Manufacturer.
BUILT FOR SAFETY, ENGINEERED FOR A LIFETIME. FALL PROTECTION YOU CAN COUNT ON.
Since 1956 Hemco Industries has been a leading manufacturer of world-class gangways, loading racks and fall protection products for railcar loading and unloading, tanker truck loading and unloading and various other applications. Designed to deliver easy access and provide personnel safety, our diverse product line can handle all of your bulk loading and unloading needs. We consider ourselves first to be an Engineering firm that solves customer problems, who also happens to have a 25,000 square foot manufacturing facility.
We don't just sell a boxed product, we sell solutions.
SOLID STEEL CONSTRUCTION
We use carbon steel in our designs, for product durability and longevity
5 YEAR WARRANTY
Every product we manufacture is backed by an industry high 5 year warranty
EST. 1956
Since 1956 Hemco Industries has been a leading manufacturer of safe access and fall protection solutions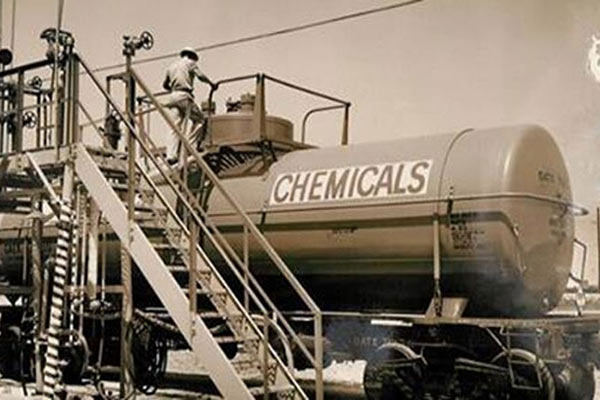 Fall protection built to last! We use carbon steel in our designs, and for good reason.
Hemco has products delivered to customers in the mid-1960's that are still in use today. This type of product longevity and durability would not be possible using aluminum. Due to the critical safety nature of our product applications, combined with the industrial weight and moment loads that our products experience, carbon steel is clearly the superior choice.
Today, Hemco continues to provide access solutions to such companies as Exxon/Mobil, Conoco, DOW Chemical, DuPont, Union Pacific, and more.
We offer both standard products and custom fabrication for the most complex bulk loading applications. Our company's experienced product specialists and engineering staff are ready to provide safe solutions, competitive pricing, and superior post-sales service for any application you may have.